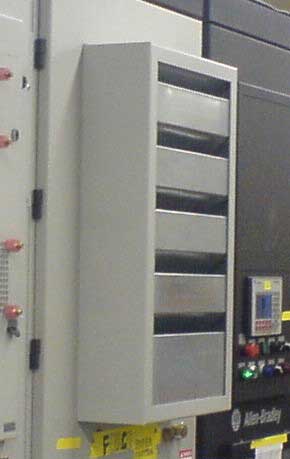 VG Engineering provides acoustic louvers for the ventilation of mechanical enclosures, rooms and areas while attenuating the sound of the equipment to acceptable levels.
Louvers provide a line of sight block and are available in a range of sizes; configured to prevent water ingress and provide a low pressure drop.
Our acoustic louvers provide a long and trouble-free life and include bird screens or insect screens, in finishes to suit the architectural requirements.
Standard construction is in galvanized steel, stainless steel and aluminum.
Louvers can be mounted in most types of wall including concrete, block and metal panel, as well as barrier walls.
Typical uses include:
Generator Enclosures
Compressor Enclosures
HVAC equipment enclosures
Chiller Plant Areas
Cooling Towers