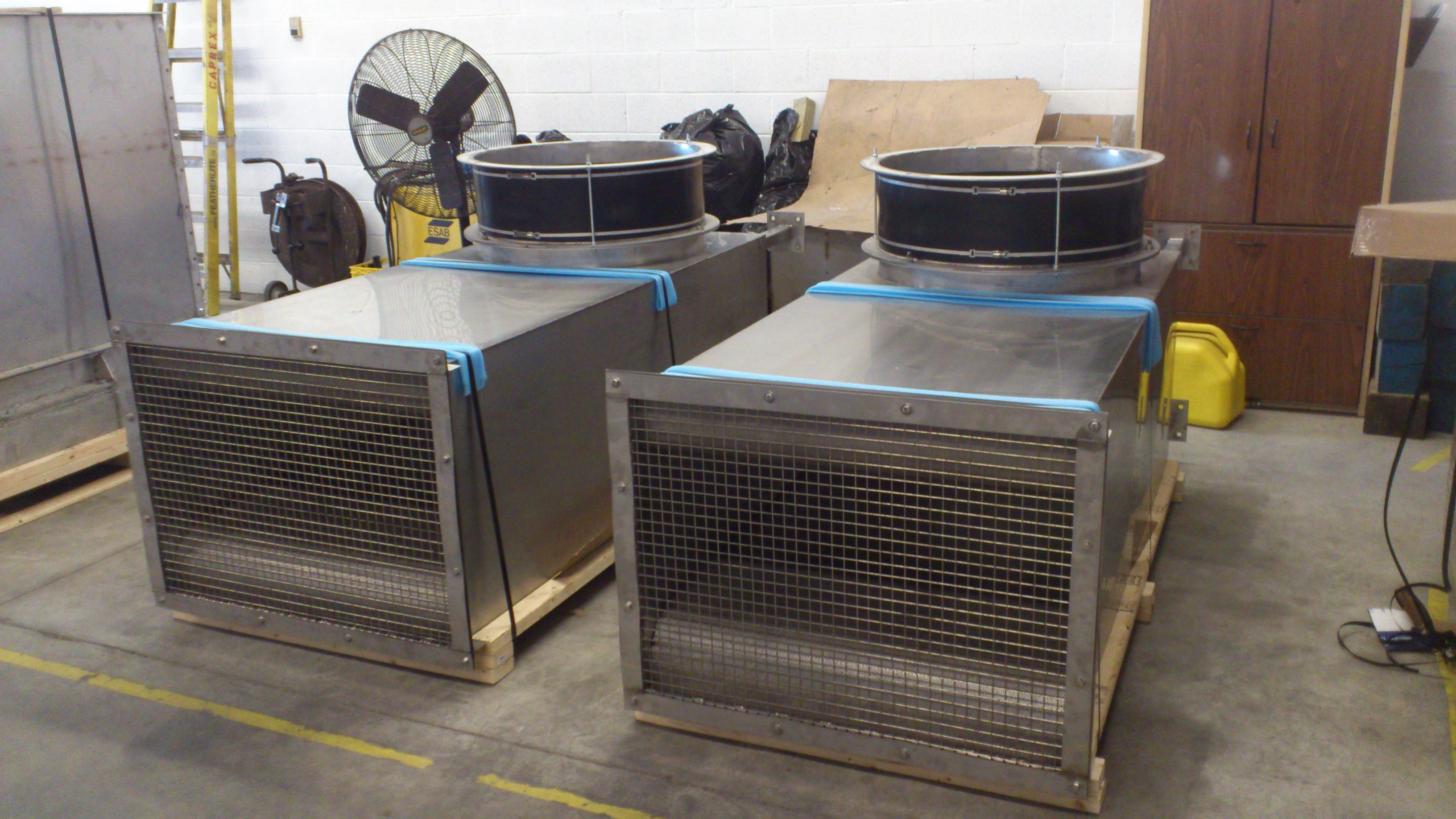 VG Engineering produces a range of industrial silencers that are matched to the fan inlet air flow, blade pass and acoustic profiles to achieve the customer sound reduction requirements with minimal pressure drop through the silencer.
We offer both Cylindrical and Rectangular silencers dependent on the requirement.
Rectangular silencers, with aerodynamic nose and tail sections, normally offer a cost effective solution and are supplied with a plenum at the fan inlet to smoothly transition the air flow through the cross sectional area change to aid acoustic performance and system pressure drop.
Silencers are flanged to suit standard fan bolt patterns for easy installation.
Where vertical applications are required, aerodynamically enhanced, acoustic plenums can be provided.
Silencers can be supplied with support legs and vibration isolation pads to allow direct connection to fans without the need for flexible bellow seals.
Silencers are fabricated using stainless steel or galvanized steel with optional paint or epoxy finishes available.
Silencers can be provided with perforated metal baffles with the acoustic glass fiber medium wrapped in a liner to prevent dust absorption or pack-less, no fibrous acoustic media designs to suit the application.
Options include filters, provision for air flow monitoring, bird screens, rain hoods and cleaning access points.
Typical applications are on the inlet of centrifugal fans in process air, exhaust air, dust collection, and ventilation air systems.