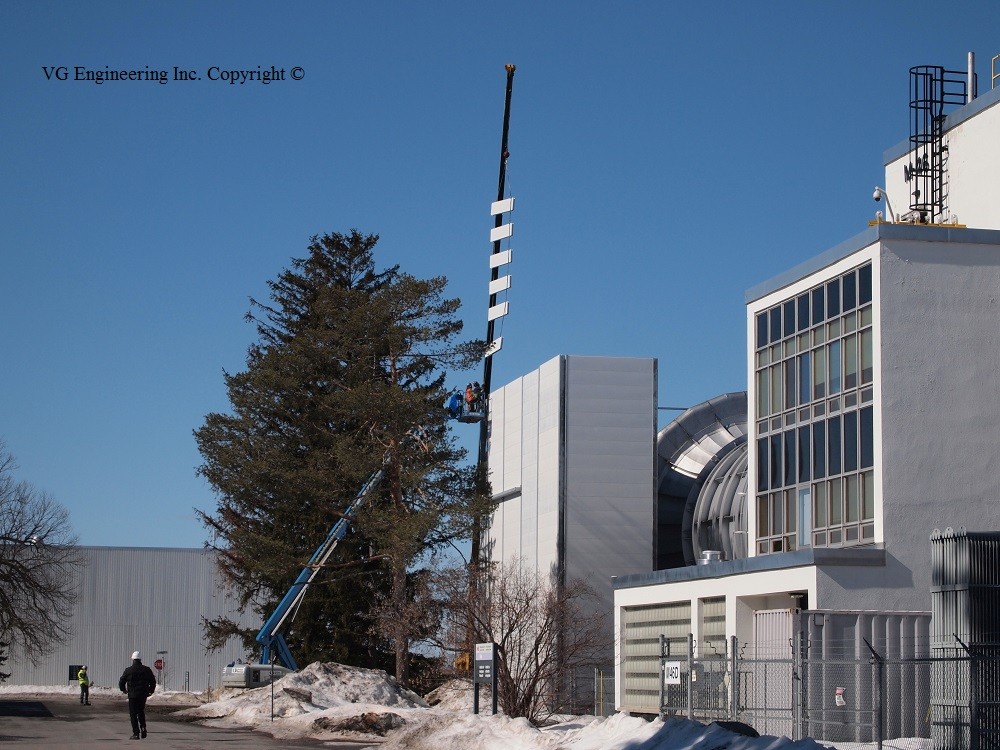 Noise Control Barrier Walls provide a sound barrier between a noise source and the surrounding community.
The acoustic barrier height creates a line of sight "sound shadow" zone, that reduces the unwanted noise reaching the area surrounding the noise source. Noise barriers can be tailored to cover almost any size area either indoors or out, for ground mounted or rooftop applications.
VG Engineering offer solid faced modular acoustic barrier wall panels, that prevent sound passing through the sound barrier walls to the surrounding community and composite acoustic wall panels that additionally provide absorption of the noise generated on the source side of the noise control barrier, to reduce reflected sound in the enclosed area, providing maximum noise reduction for a given height and length of noise barrier wall.
VG Engineering noise barrier systems are easy to install and if used for temporary applications is easy to dismantle and relocate.
Services include:
Layout Drawings
Installation Instructions
Structural Steel Support Framework
Foundation Design (for ground level barriers)
Certified Calculations, P.E. or S.E. stamp as required
Acoustic barrier walls can be provided for new construction or for retrofit to an existing structure for the following applications:
HVAC Mechanical Equipment
Power Plants
Rail Yards
Generators
Transformers
Distribution Centers
Manufacturing Facilities
Rooftop Mounted Equipment
Construction Sites
Highways