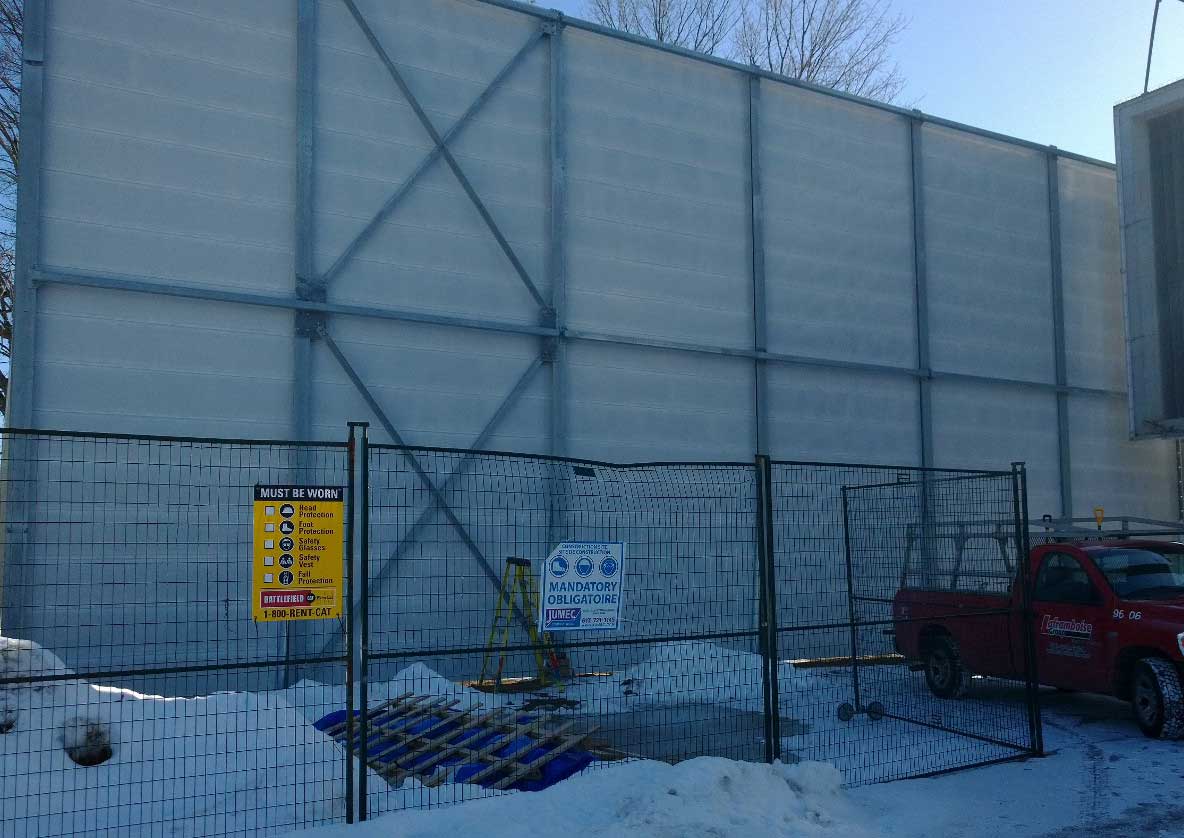 VG Engineering Type E2 Partial acoustic enclosures or Barrier walls are used to block or shield noise from the local community or work area personnel from the direct sound path of noise from equipment. Typically these provide a range of attenuation levels between 15 and 30 dB.
Barrier walls are custom configured to suit customer requirements using engineered weather resistant acoustic wall and roof panels and can incorporate doors as required for access.
The interior and exterior surfaces can be finished in accordance with customer sound reduction specifications and color preferences.
Barrier walls and partial enclosures are supported using structural steel framing to account for wind and seismic loads.
Typical applications include:
Railway and highway barrier walls
Rooftop mechanical equipment
Transport distribution centers
Temporary drilling or excavation work
Pumping stations Transformer equipment
Soundproof partitions