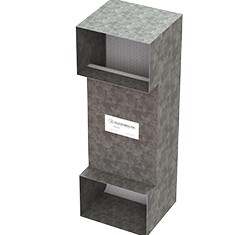 For use between rooms, such as office areas, to maintain the partitioning acoustic integrity while allowing circulation of ventilation air between the areas.
VG Engineering provides cross-talk silencers that give excellent sound attenuation and air flow in both directions, in "L", "Z", and "U" configurations.
Acoustic media options include wrapped fiber and fibreless configurations to suit customer needs.