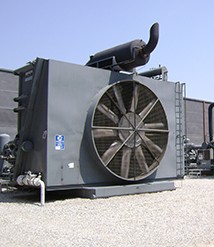 VG engineering can provide solutions for noise control and exhaust dispersion mitigation that meet performance, accessibility and reliability criteria essential to the efficient operation of equipment while meeting local community environmental concerns.
We offer acoustic systems for refineries, that include gas turbine and compressor systems for new, repair, retrofit, and upgrade projects.
As part of our engineering design capability we are also able to provide analysis and solutions for vibration induced flow issues in pipeline systems.
VG Engineering Services Include:
Acoustic, thermal, flow and structural analysis and design
VG Engineering Products include:
Gas turbine Engine Intake Systems incl. baffles, filter housings, and ductwork
Gas Turbine Exhaust Systems incl. baffles and stacks
Turbine Noise Control Enclosures
Generator Noise Control Enclosures
Vent Silencers
Mufflers
Gas Turbine Acoustic Packages
Sound Absorption Panels
Noise Barrier Systems
Fan System Noise Control
Cleanable and tuned-dissipative silencers
Pump and Auxiliary Equipment Enclosures
Acoustic Blankets and Pipe Cladding